Welch Ilmvac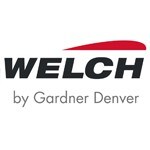 Welch is a leading manufacturer of high-quality, durable vacuum products, including vacuum pumps, vacuum systems and a wide range of accessories. As a global leader in vacuum technology, Welch is renowned for solution-oriented vacuum expertise and Customer service. With numerous international customers in laboratory and industrial sectors, Welch brings Value to vacuum with unique end-use solutions and innovative OEM products.
Welch's wide product range includes diaphragm, rotary vane, piston and turbo-molecular vacuum pumps and systems. We are continually investing in new technologies to address the needs of our Customers, with highly qualified specialists carrying out extensive testing in our in-house laboratories.
In addition to our solution-driven product portfolio, our customers and business partners rely on our excellent customer service and training programs and our efficient technical support team.